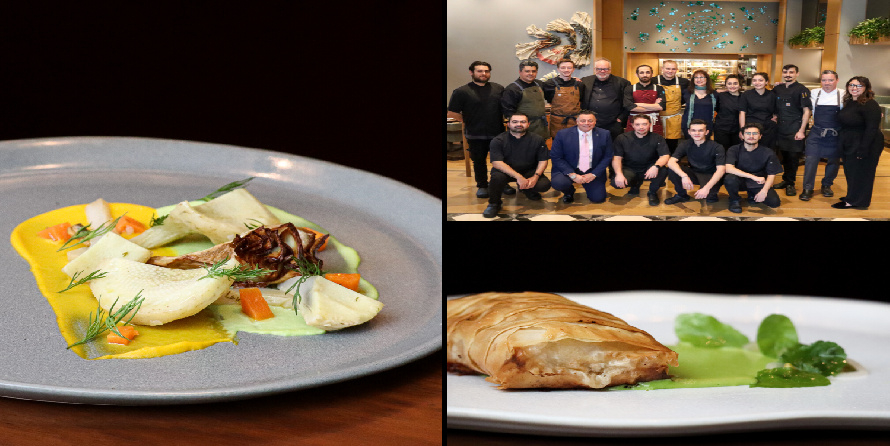 Honoring our Turkish team members at The Joseph and Yolan, Chef Tony Mantuano, Cathy Mantuano and team host a special dinner benefiting disaster relief efforts in Turkey.
Head Sous Chef Selim Ulker crafts a unique five-course menu inspired by Turkish cuisine, featuring Enginar Kalbi with baby artichokes, carrot and fava bean; and Baklava with trout, pistachio and arugula. Flowing Turkish wines throughout the evening and a signature dessert from Executive Pastry Chef Noelle Marchetti complete the "Lokanta" (Turkish for "restaurant") experience.
Five-course tasting menu with wines, $250 per person
Pricing is exclusive of tax and gratuity.
Proceeds will benefit Ahbap — an instrumental, Turkish non-profit organization providing food, shelter, and medical supplies to those in need in Turkey.
Reservations begin at 4:30 pm.