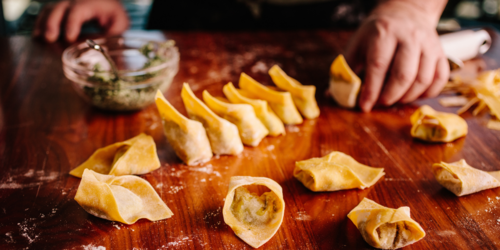 Join Chef Tony Mantuano and Chef de Cuisine Joey Fecci inside Yolan's kitchen for an incredible hands-on lesson in making pasta from scratch.
During this exclusive experience, learn how to make cappelletti, a stuffed pasta named after their shape, "little caps." Then, enjoy a special three-course lunch of salad, cappelletti, dessert, and wine pairings by Cathy Mantuano.
Pasta-Making Class and Lunch, $175 per person
Limited availability. Reservations required. Pasta type subject to change.